Bishop Malkhaz Songulashvili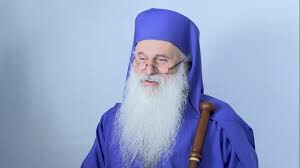 Northside Drive Baptist Church is honored to host Reverend Dr. Malkhaz Songulashvili, the Metropolitan Bishop of the Evangelical Baptist Church of the Republic of Georgia on Sunday, February 16, 2020. He is the Bishop of the Tbilisi Peace Cathedral.
Bishop Songulashvili is the guest of Mercer University's Political Science Department. While in the United States he will be speaking at Smokerise Baptist Church, Calvary Baptist in D.C., and several others. The Evangelical Baptist Church of the Republic of Georgia is a partner of the Alliance of Baptists with whom NDBC is a member congregation. Paula Clayton Dempsey says Bishop Songulashvili is "…excellent in the pulpit and a terrific people person."
To learn more, you can read this article.
Schedule for February 16:
9:30 AM-Bishop Malkhaz will meet with the Art & Soul Class. All church school classes are invited.
11:00 AM-Bishop Malkhaz will preach in the worship service.
12:15 PM– Free lunch 'n Learn in the Fellowship Hall hosted by the Missions Ministry Team & the Art & Soul Class.
Let the church office know if you will be joining us for this FREE lunch! Call the church office at 404-237-8621.