Rev. Daniel Headrick, Associate Pastor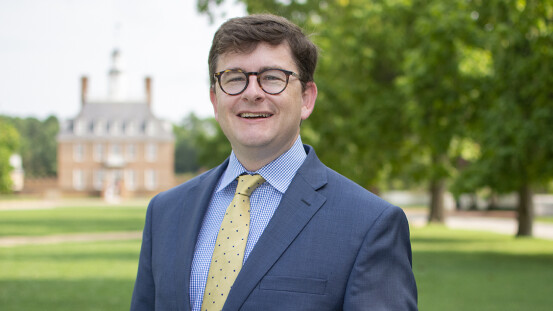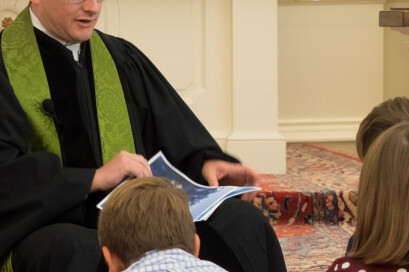 Contact Information: daniel@northsidedrive.org ; Tel. 404.237.8621, ext. 104
About Me: I was called as the Associate Pastor of Northside Drive Baptist Church in May, 2017. Prior to entering the ministry, I practiced law in Tennessee and Texas representing clients in product liability and tort litigation matters. I love spending time with my family, cooking while listening to jazz, and playing tag with my children. I love to read and talk about books, theology, and life with anyone I meet. I am interested in interfaith and ecumenical dialogue, and contemplative forms of spirituality. I have a special love for adoption, and when I practiced law in Tennessee I regularly assisted clients in pro bono adoption law.
I was called to Northside Drive Baptist Church following graduation from Baylor's George W. Truett Theological Seminary. I am married to Jenney, a physician, and we have two children: Mary Frances and Joseph. Born and raised in Tennessee, I attended the University of Tennessee, Knoxville for undergraduate and graduate school.
During seminary I pastored a church in Texas, received a Texas law license in order to become "of counsel" with my former practice, and was a Fellow of the 2016 seminary class of the Fellowships at Auschwitz for the Study of Professional Ethics. You can read the sermon I wrote for FASPE here. I was licensed to Gospel Ministry in 2014 by First Baptist Church, Knoxville (TN) and ordained as a minister by Seventh and James Baptist Church in Waco, Texas. In 2018, I became a Fellow with the Baptist Joint Committee for Religious Liberty.
Books and authors I like to read: Thomas Merton (Seven Storey Mountain), Stanley Hauerwas, Walter Brueggemann (Finally Comes the Poet), John Howard Yoder (The Politics of Jesus), Dietrich Bonhoeffer (The Cost of Discipleship). Anything by Hilary Mantel, Phillip Roth, Raymond Carver, Denis Johnson, Patrick McCabe. The best nonfiction books I've read this year are all by Yale historian Timothy Snyder-Black Earth: The Holocaust as History and Warning; On Tyranny: Twenty Lessons from the Twentieth Century. I also enjoyed reading Masha Gessen's The Future Is History: How Totalitarianism Reclaimed Russia. In theology, I'm reading Fleming Rutledge's The Crucifixion: Understanding the Death of Jesus Christ.
Movies & TV: A Few Good Men, Silence, Inception. The Wire, Bosch, Luther, Homeland, The Handmaid's Tale.
Writings and Publications
Education
George W. Truett Theological Seminary, Baylor University
Master of Divinity (M.Div.), 2017.
The University of Tennessee College of Law, 2004-2007
Juris Doctor, (J.D.), 2007.

The University of Tennessee, Knoxville, 2000-2003
Master of Arts in Philosophy, (M.A.), 2003 (Religious Studies concentration).
Thesis: Persuasive Rhetoric in Origen's Contra Celsum.
The University of Tennessee, Knoxville, 1996-2000
Bachelor of Arts in Religious Studies, (B.A.), 2000.
Background
Willow Grove Baptist Church (Moody, Texas)
Senior Pastor, 2015-2016
First Baptist Church, Knoxville (Tennessee)
Lay leader and teacher of College Class
Seventh and James Baptist Church, (Waco, Texas)
Teacher of College Class

Baylor Scott & White's Hillcrest Medical Center (Waco, Texas)
Clinical Pastoral Education Intern for Spring 2017.
Paine Bickers, LLP. (Knoxville, Tennessee).
Attorney, September 2007-June 2014. Of Counsel, October 2015-June 2017. Currently licensed in Tennessee, inactive status in Texas.