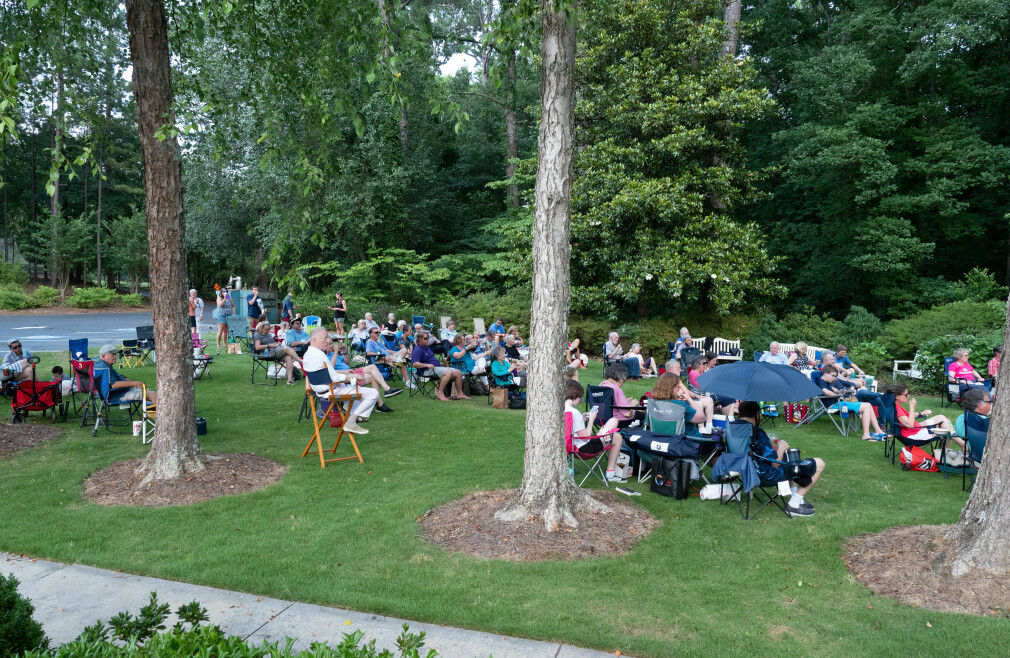 Every Sunday
,
11:00 AM - 12:00 PM
This week, NDBC's Church Council approved convening outdoor Sunday worship services on our sanctuary lawn, weather permitting and subject to continued Covid protocols as developed by our Covid Team.
For the safety of our congregation, we will observe Covid-related protocols, including:
1.
Masks are required for all persons age 3 years and up, but speakers may remove their masks while speaking. We ask you to observe social distancing. Please do not attend if you are experiencing any Covid-related symptoms.
2.
The church office will offer an online reservation form through the NDBC website for folks to sign up and a hard copy signup sheet will be available for attendees who did not make an advance reservation. This is to facilitate contract tracing, should it be needed.
3.
Attendees are asked to bring their own lawn/folding/camp chairs, but the church will provide several hard-backed chairs if needed.
4.
We will make a limited supply of face masks and plenty of hand sanitizer available.
5.
Indoor restrooms will be available, accessible to one family unit at a time.
6.
Offering plates will not be passed, but an offering plate will be placed on a table to collect contributions from attendees as they leave the service.
7.
Copies of the Orders of Worship will be available to attendees as well as copies of congregational hymns. Attendees can sing along through their masks.
In the event of a rain forecast or if there has been heavy rain overnight, the outdoor service will be cancelled, and the worship service will be convened indoors and live-streamed. Rev. Daniel Headrick will notify congregants by 8 a.m. Sunday morning if outdoor services are cancelled. For now, only worship leaders and participants will attend services that are moved indoors.
We hope this step is the first in a phased re-opening of our facilities for worship and other church activities. At its meeting next month, the Council will carefully consider the available data in assessing the progress and timing of a return to indoor worship and use of our facilities.
Remember, a reservation is required for the Palm Sunday service.
Sign up here.
Jo Meeks, NDBC Moderator