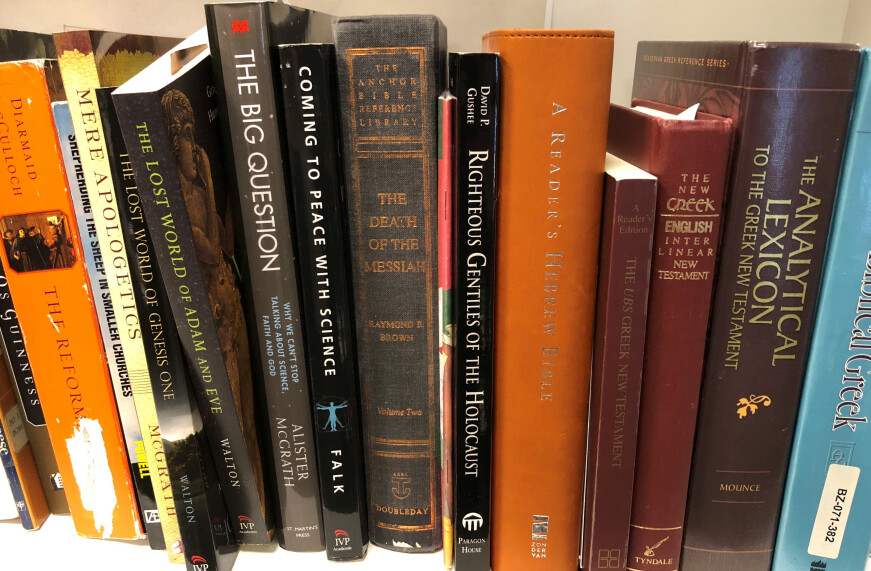 As you read this on your electronic device, know too that I write it on mine. We are both complicit in our acquiescence to the seductive allure of technology. According to the Pew Research Center, an astounding 77% of Americans own a smartphone compared to 37% worldwide. It is not hard to imagine that those numbers will increase over time.
I grew up in a home without a television--a fact of which I am grateful--but the TV's absence resulted in being made fun of in grade school. Why? Because, everybody has a TV, or so I imagined. Now, seemingly everyone has a smartphone. And it has only taken ten years for this device to take over our lives.
I recall the advent (a different sort of advent) of the iPhone in 2007. Think about how much the world has changed since then. The ways in which information is processed and disseminated have changed immeasurably in ten years. We cannot keep up with those changes. Our ability to process change is outflanked by an ever-evolving technological power. It outwits us at every turn. We can't appreciate the impact it has on our minds and souls.
A recent piece in The Atlantic by psychologist Jean Twenge, the author of the book iGen, contains a devastating survey of what we now know technology can do to young people. Twenge persuasively demonstrates that increased use of smart phones by teens is correlated to higher levels of depression. Her thesis is simple and devastating: "All screen activities are linked to less happiness, and all nonscreen activities are linked to more happiness." Put simply, our use of smart phones is literally making us depressed, at least according to this author. Bundled with this dismal forecast is the decline of thoughtful and civil discourse.
Instead of carefully studying and articulating reasonable positions on matters of public concern, we have the shoot-from-the-hip mentality of social media where instantaneous analysis is meant to supplant judicious thought. The central conceit of Twitter was that all communication would be limited to 140 characters. Complexity was thereby reduced to pithy epigrams; acronyms and screen language became our postmodern "essays." LOL is now ubiquitous, so too is FOMO ("fear of missing out", as in, fear of missing out on something heralded via social media). Our use of acronyms in lieu of complete sentences has resulted in much merriment and clever locutions, but I fear it has come at the expense of the annihilation of our attention spans. No doubt this blog will be archived for review by some lone cultural historian as one more artifact of a time in which people wrote in complete sentences.
I laugh (and simultaneously wince) when I see the word "long-form" on the Internet. It is meant to denote content that is presumably, well, long. The default assumption is that all which is necessary to communicate can be said in 140 characters (now magnanimously upgraded by Twitter to 280 characters).
The Bible is famously "long-form." It does have its Twitter moments though. When "Jesus wept," the Gospel of John says laconically what other authors would take an entire book to communicate. Of course, the larger context of "Jesus wept" is the story of Lazarus' death and resurrection, embedded further in a complex series of theological moves by John. Abstracted from its original narrative and cultural world, the words might be subject to abuse through an internet meme, perhaps accompanied by an amusing or ironic GIF. Perhaps that's what ails us, we have lost our larger context. We simply bounce from one errant thought to another.
I told a friend this week that I now know one way in which I'll nostalgically talk to my children about my own childhood. This is a trope of growing older: the wistful way in which we romanticize the past for our children. In my day, we walked to school in the snow a previous generation might have said, adding barefoot for good effect. We'll say, in my day, we didn't have smartphones. Our children will stare at us with wonder. I keep an old fashioned landline telephone in a storage space, a gift from a friend to memorialize the notion that he could always be reached just by picking up the phone. What is that? our children ask. Can any of us really argue we were worse off before the advent of smartphones?
I dropped Twitter for Lent a couple of years ago. 40 days without Twitter is about what it sounds like: wondrous. And yet, after Lent there I was, back to my old habits.
What has had a more profound impact on your life this year: the advent of the iPhone, or Advent? The coming of the indium tin oxide and lithium ion battery operated smartphone which hums and alerts incessantly? Or the coming of the One who appeared in weakness and vulnerability?
The One who came to Earth as a helpless child, unaided by Twitter announcements and social media celebrations. The One who is the "image of the invisible God, the firstborn over all creation." The One who "by him all things were created: things in heaven and on earth, visible and invisible, whether thrones or powers or rulers or authorities..." (Colossians 1:15-16). That the question may be posed without sounding insane is a sign of the times.
Advent is an invitation to slow down. Purify your mind of the ceaseless distractions of our age. Steep yourself in the richness of scripture and prayer. Spend time in Sabbath reflection with family and friends. Await the coming of the One who came to serve. The One who has already come as a human, the One who comes daily to our heart, and the One who will come again in glory.