Creation Care Team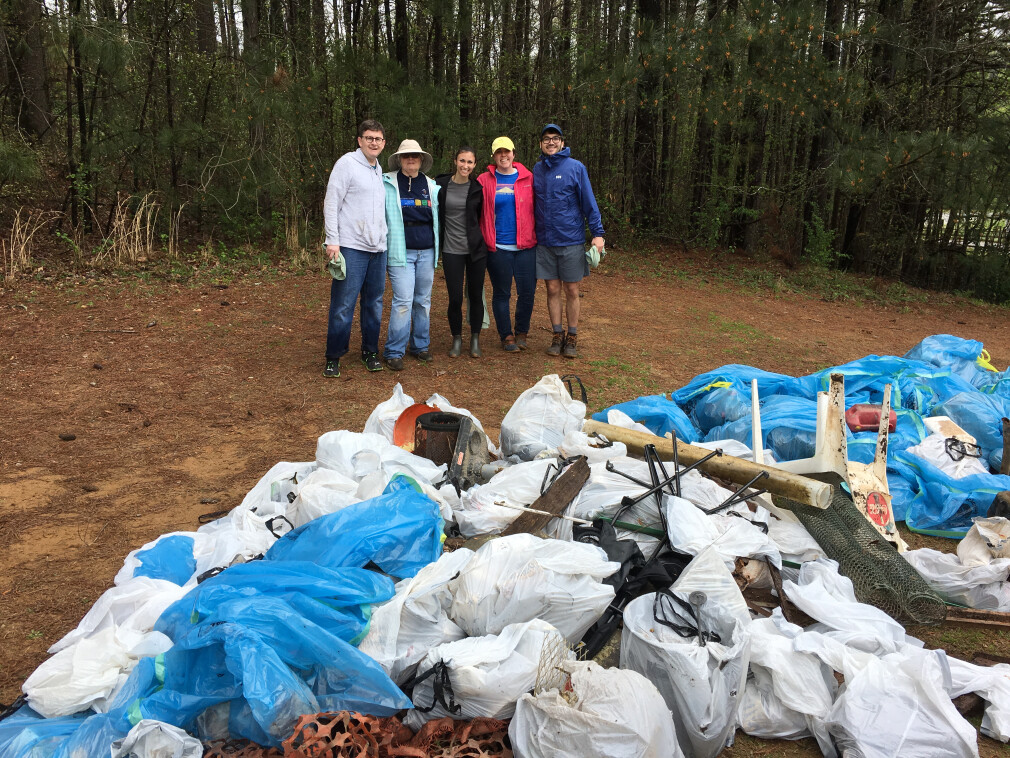 The NDBC Creation Care Team was started in 2018 to address long term sustainability and efficiency questions relating to the operation of the church facility, and serve as a place where theological exploration about Christian care for the environment is fostered. The members are Caitlyn Cook-Furr, Will Bell, Johnny Elder, Myrtie Cope, Allison Roland, Kay Braswell, and Daniel Headrick.
On April 7, 2018 the Team took part in an event called Sweep the Hootch at Murphey-Candler park in the Brookhaven neighborhood of Atlanta. The group was part of a larger group of 83 volunteers at that location, along with hundreds of volunteers up and down the Chattahoochee watershed. There 147 bags of regular trash pulled from North Fork to wetlands to lake to Nancy Creek (and around sports fields) totaling roughly 3000 lbs. 40 bags of recycling trash was returned to CHaRM (Center for Hard to Recycle Materials) at Island Ford NRA. 8 tires were recycled at Bridgestone/Firestone Tires4ward recycling at the Chamblee location.
The Team is planning a series of activities in and around the church which focus on environmental sustainability. If you would like to be involved, please contact Co-Chairs Will Bell or Daniel Headrick for more information.