Inquiring at Northside Drive Baptist Church...
Questions are welcome here. As an inquiring community we realize that growing and living in faith is a lifelong journey.
Asking questions opens us to conversation. Through conversation we have the opportunity to grow in our understanding of what it means to be open and inclusive. We realize that the questions we ask may not have a single, concrete answer. Often they lead to more questions.
Our inquiring finds many expressions at Northside Drive:
Published authors who are members of our congregation.
Multiple Adult Church School classes exploring different topics
A recent months long self-study exploring the way that we best express welcome for all people to our community
Intentional programs that encourage interfaith conversations and growth

The Gladys and Tom McComb Lecture Series, named after two former members of NDBC, is part of a long tradition of inquiring minds. The 2017 presenter was former President of Furman University Dr. David Shi, whose topic was "The Pursuit of Happiness."

Pub Theology gatherings at various bars or restaurants where adults can openly discuss issues of faith, theology, and society.
The weekly pastor's Bible Study where the Scripture Readings for the up-coming Sunday read and discussed.
We are a diverse community that embraces the Baptist tradition of personal interpretation of faith and the Bible. As we honestly explore the questions of what is mean to be a Christian, we invite you to be a part of the inquiring.
At Northside Drive Baptist Church, we value an inquiring spirit. The word inquiring describes who we are as intellectual beings. We are a church that seeks to educate and be educated on theology, the Bible, and the world. We are free to come to God and to each other with the complex questions of life without the fear of being laughed at or turned away. We are a church who lives out our questions in community and in grace.
Many at NDBC are involved in interfaith work like World Pilgrims. We regularly host talks and lectures that demonstrate our inquiring spirit. For example, the 2017 Summer Series focused on Islam. For three consecutive Sundays, Imam Plemon El-Amin, the Imam Emeritus of the Atlanta Masjid of Al-Islam, came during the Church School hour and lectured.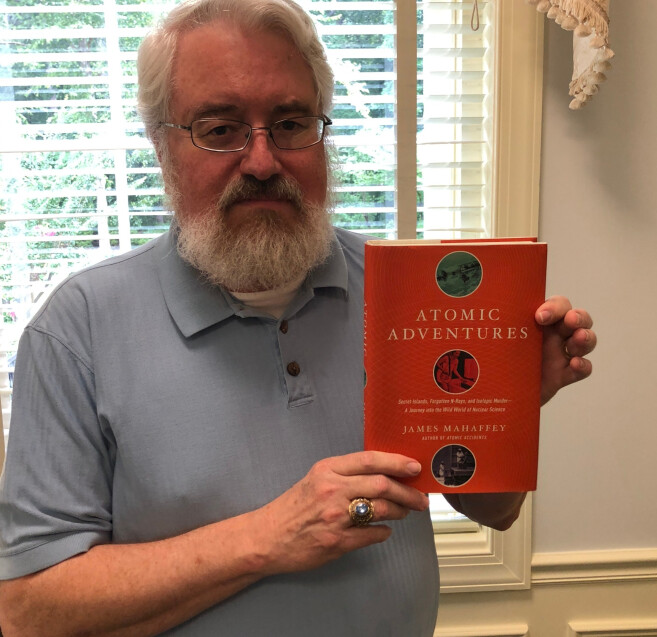 Dr. Jim Mahaffey, NDBC member and author of "Atomic Adventures"