What does it mean to be inclusive?
Simply put, inclusive means that a church is open and welcoming to all. In his loving openness to others, Jesus serves as the model for inclusiveness in community. Though it scandalized the religious and political leaders of his day, Jesus cared for and welcomed the marginalized of his day. Speaking to his followers, Jesus called for a radically inclusive community:
"for I was hungry and you gave me food, I was thirsty and you gave me something to drink, I was a stranger and you welcomed me, I was naked and you gave me clothing, I was sick and you took care of me, I was in prison and you visited me…Truly I tell you, just as you did it to one of the least of these who are members of my family, you did it to me." (Matthew 25:35-36, 40, NRSV)
Jesus said that even the least of these marginalized people were members of his family. As a result, every church should earnestly work to love and include all people, as part of God's family.
NDBC is inclusive in many ways. It is a strong supporter of women in ministry. For Baptists in Georgia, NDBC was one of the earliest churches to ordain female deacons when it ordained Ruby Brown on November 5, 1972. Over the years, NDBC has also called and ordained female ministers and strongly supported women in ministry.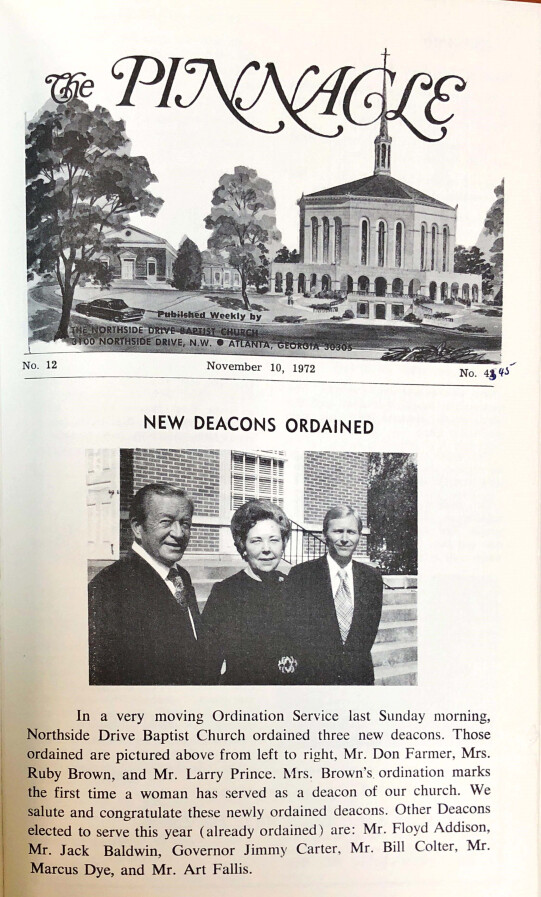 NDBC is a welcoming and affirming congregation, which means that we are inclusive of members of the LGBTQ community. In 2016, Northside Drive Baptist Church approved a non-discrimination policy which states that
"Northside Drive Baptist Church, believing in the love of God for all persons, will provide equal access to all facets of the life and ministry of our church (including membership, baptism, ordination, marriage, teaching, staffing, and leadership) without regard to sexual orientation or gender identity."
In August of 2016, the first same sex wedding ceremony was performed in the NDBC sanctuary of Deacon Ken Brant and his long-time companion Andy (pictured below).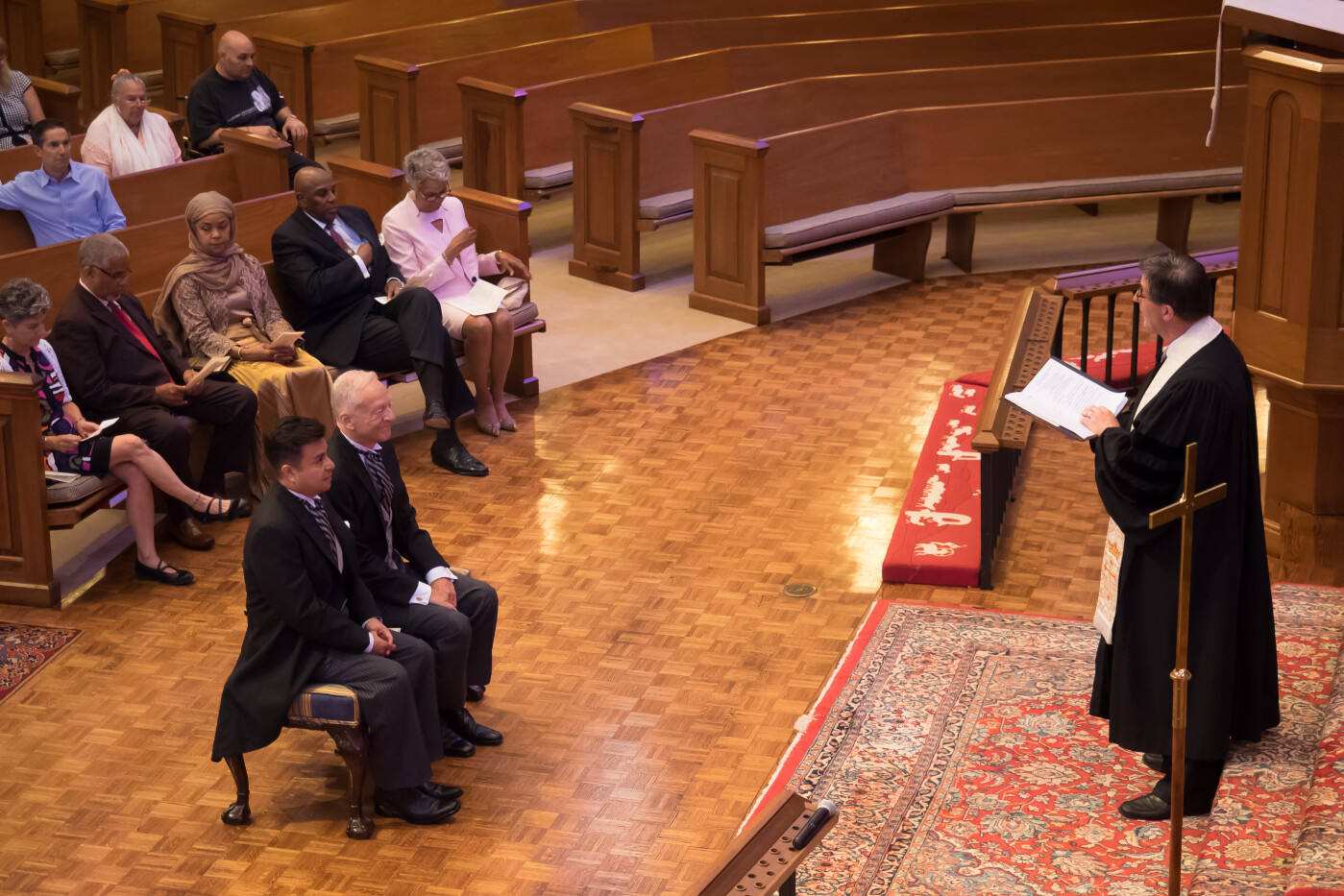 In October of 2019, the Atlanta Metro Baptist Association expelled our church from its membership because of our welcoming practices towards LGBTQ persons. The documents relating to that can be viewed here.
Northside Drive also is inclusive of refugees from violence. Over the decades it has sponsored several families fleeing oppression and harsh conditions. One such family, the Shabani family from Kosovo, made a historic return visit to NDBC during Advent 2017. They first lit the Advent candle in December of 1999. They returned 18 years later to light it again.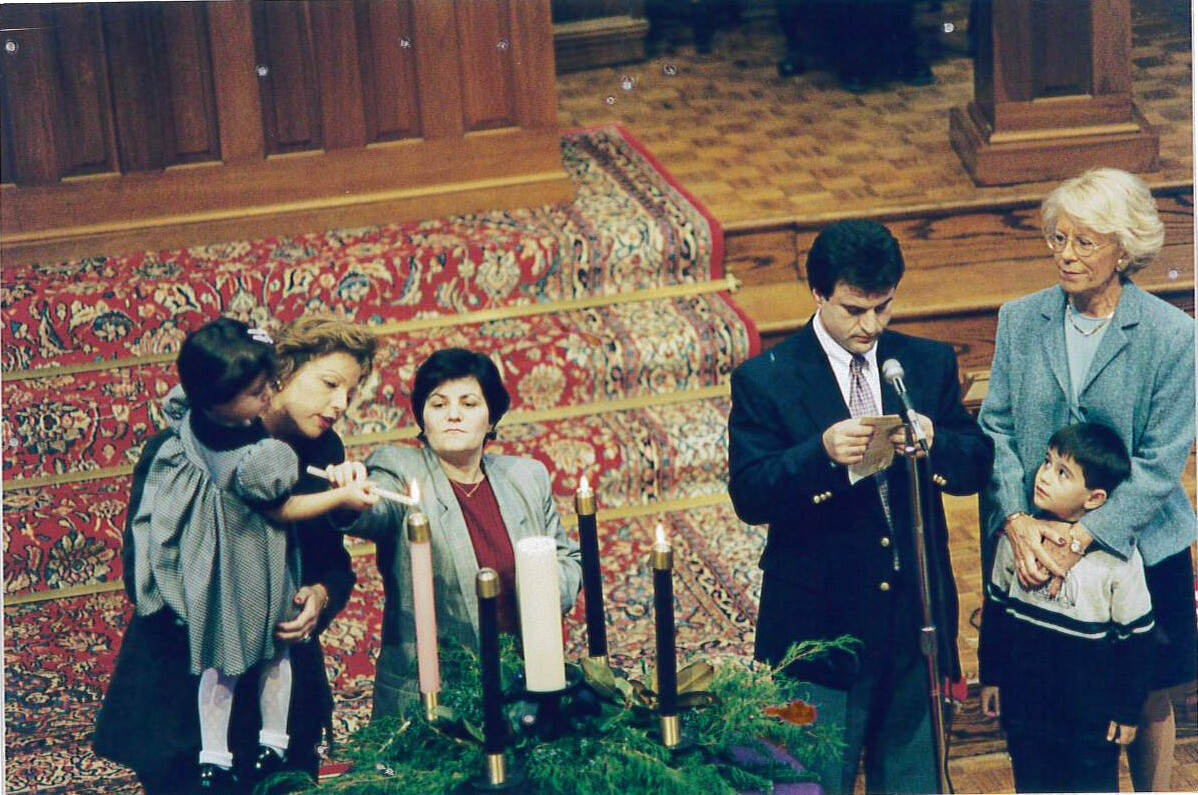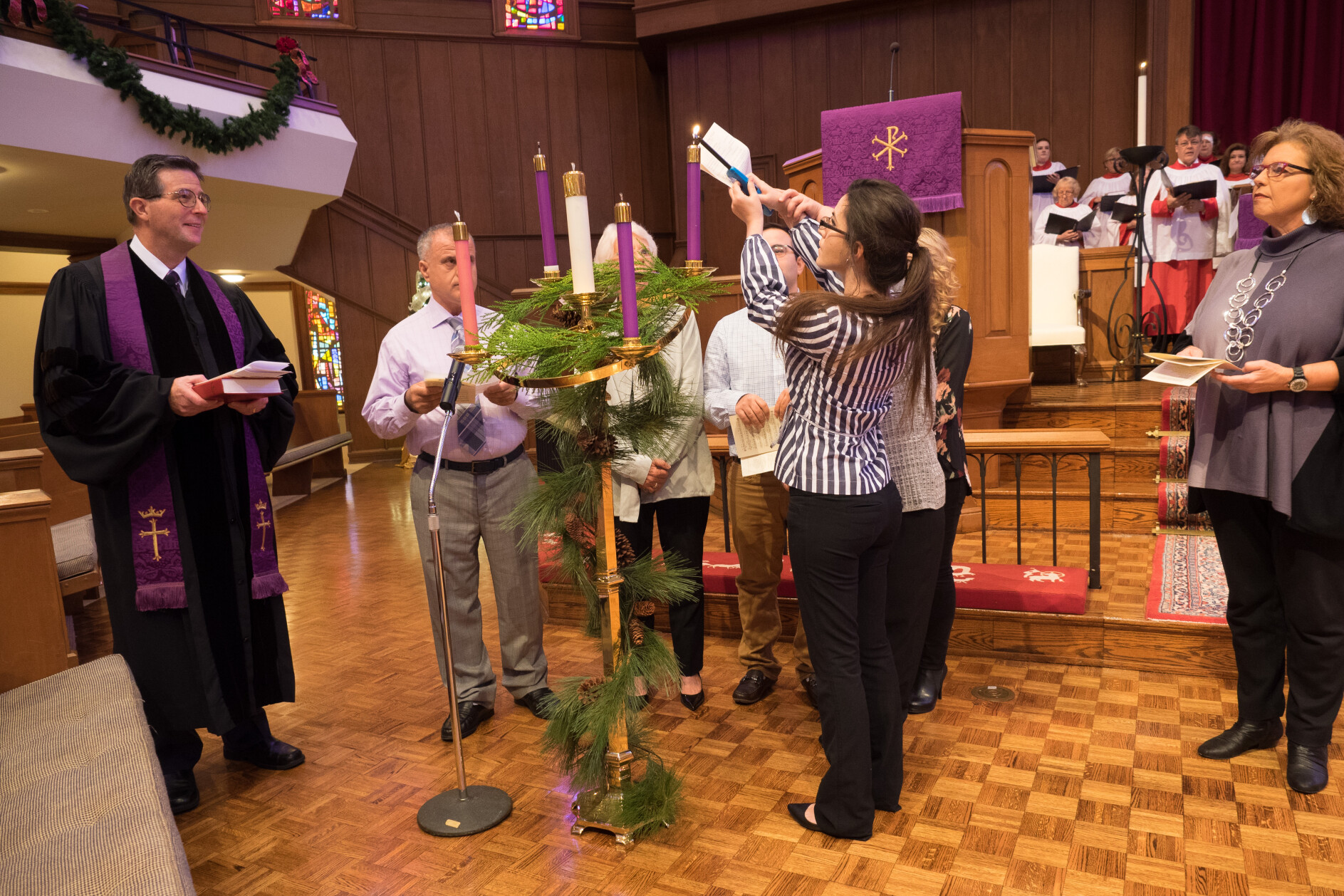 Northside Drive is also committed to interfaith dialogue and communal partnerships. After the Charlottesville, Virginia rally and violence, we were part of an interfaith dialogue hosted by Ahavath Achim Synagogue with other clergy. Several of our members are involved in Atlanta based World Pilgrims. We are currently involved in an interfaith Baptist-Jewish dialogue group hosted by the Atlanta chapter of the American Jewish Committee.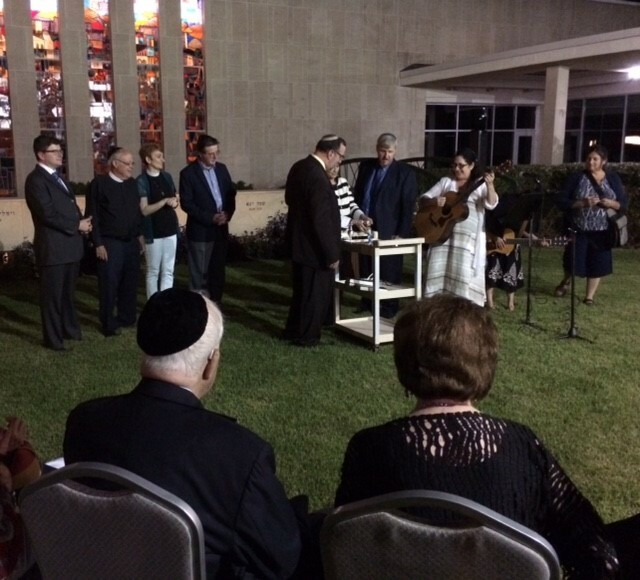 (Photo: Ahavath Achim hosted event with Northside Drive Baptist Church clergy and other area clergy).