Adults
Events for Seniors
Triple E - ENGAGE. ENRICH. ENJOY.
TRIPLE E will meet on the second Tuesday of each month, September through May, from 11 AM to 1 PM in the Fellowship Hall of Northside Drive Baptist Church, for lunch and to hear dynamic speakers on topics of general interest. It is designed to ENGAGE and inform participants in areas of history, art and architecture, travel and missions, to ENRICH the understanding and awareness of folks who come to learn together, and to encourage men and women of all ages to develop and ENJOY friendships across generations, both new and old. TRIPLE E is a great opportunity to invite friends from the community as well as within the congregation. We have a wonderful meeting place for diverse ideas, broad interests, and friendly, warm hospitality. We would love to share it with you! Bring a friend and $5 for a light lunch.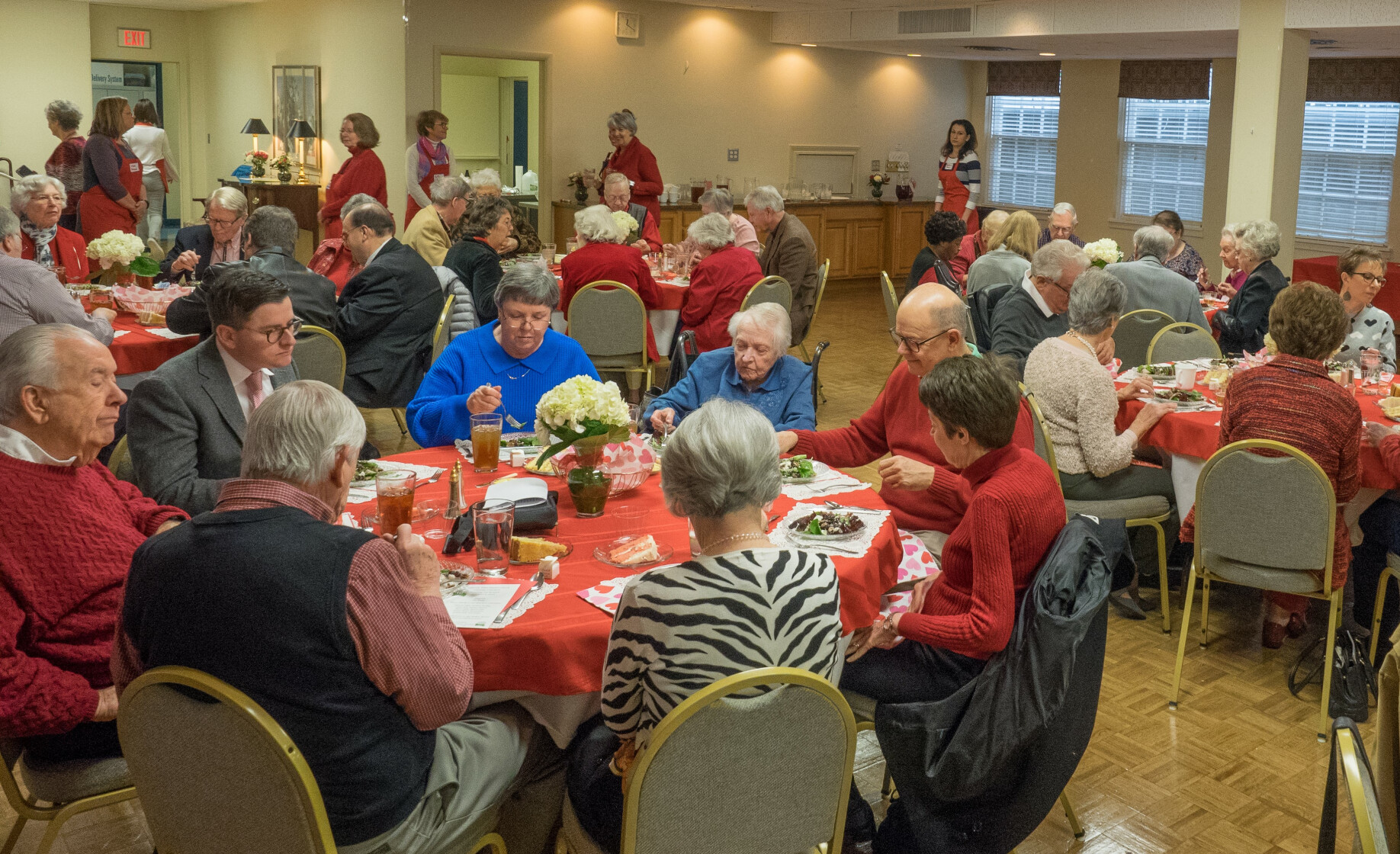 NDBC BOOK CLUB
Come join our book reviews the third Wednesday of each month (September thru June) at 1 PM in the Fellowship Hall. Dessert and beverage will be provided. Everyone is welcome. Contact Carolyn Mahaffey for more information at
ROMEOS
WHO/WHAT: Retired Older Men Eating Out
WHERE: At Piccadilly Cafeteria, 536 Cobb Pkwy S, Marietta, GA 30318
WHEN: Every 3rd Tuesday of the month from 12-1 PM - (bring your lunch money) .
WHY: A time to visit with friends, tell stories and eat good food!
Church School Class Options for Adults
Allen-Davis Class (Room 203)
Our format is simple and delightfully scattered: We talk about anything we want to talk about, with as much participation as is possible. We talk about esoteric religious topics, new findings in biblical archaeology, old findings in biblical archaeology, the art of pile-driving, books that were left out of the Bible, theoretical physics, biblical modifications and translations of the Greek, geology, art, Old Atlanta, and absolutely anything else. Please join us, and bring your stories, your questions, your interests, and your controversies.
Teacher: Dr. Jim Mahaffey
Friendship Class: (Room 205)
We study and discuss scripture as a guide for the journey. All are invited and welcomed.

Teacher: Mary Ann Hickman
Art & Soul Class (Room 202)
This class of mixed ages and stages emphasizes Bible study through a variety of resources. They are studying "The Last Week" by Marcus Borg and John Dominic Crossan.

Teachers: Rotating Teachers
Tired Parents Class (Room 207)
While open to all, this community consists mainly of tired parents who long for an hour of adult conversation about how to live out their faith as a partner, parent, and progressive Baptist in a busy and changing world. This year we ponder many questions. How do we interpret the Bible and live with integrity in the context of today's challenges? Who is Jesus? What is interfaith dialogue? How do we talk with each other about the hard issues? How can we better understand ourselves for growth in relationships and faith? How do we discover rest?
Teacher: Tim Getsay