Young Adults
Young Adult Ministries
Young Adult ministry at NDBC is for all those adults who are young, youngish, or young at heart. There is no age restriction. We offer several fellowship opportunities, including a Small Group which meets once a month in members' homes, Pub Theology, and more.
---
Church School Classes:


Community:
How do we, as Christians, live in the modern world? How do we, as a church, respond to current events happening in our surrounding community? Although there are many possible answers to these questions, this young adult community seeks process the events taking place around us to realize how they impact our own lives, our understanding of God and our faith. We live in a society where news is at our fingertips, but we don't always have a place to process events. As we return to worship we will be posting information here about upcoming gatherings.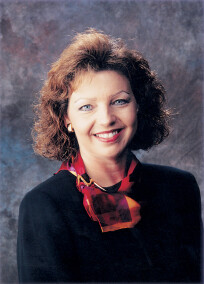 Tired Parents Class:
While open to all, this community consists mainly of tired parents who long for an hour of adult conversation about how to live out their faith as a partner, parent, and progressive Baptist in a busy and changing world. This year we walk the path of discovery, contemplation, and the bizarre. We will have hymn sings, Bible drills, and challenged beliefs. There will be (almost) 666 questions regarding Revelation. How do we understand Christmas and Easter? What can we learn from those we came before us? How do we discover justice? Movies will be discussed. Books will be read. Hope will emerge. We welcome all voices to the conversation.
Teachers: Tim Getsay
Young Adult Events:
Small Group Book Study
Stay tuned for upcoming studies.
Habitat for Humanity
Every year, NDBC partners with Habitat for Humanity and surrounding churches to participate in a build. For the past 25 years, NDBC has helped construct a home for someone in need. Building walls, putting in windows, and roofing a house are great opportunities to learn more about each other and those from other churches. We hope you'll consider joining us in this wonderful cause each year. Contact the church office for information about building dates.
Lunch/dinners
Throughout the year, the young adults go out to lunch after Worship on Sunday mornings or try out a new restaurant for dinner on Saturday and Sunday nights. Stay updated with outings on our Facebook page.
City of Atlanta Outings
Living in Atlanta provides events for anytime of the year. The Young Adults at NDBC periodically explore Atlanta, whether that is through the Atlanta Braves, Atlanta Hawks, a local college sports event, or a trip to museums and aquarium. Atlanta provides unique opportunities to get out and explore while getting to know each other better.