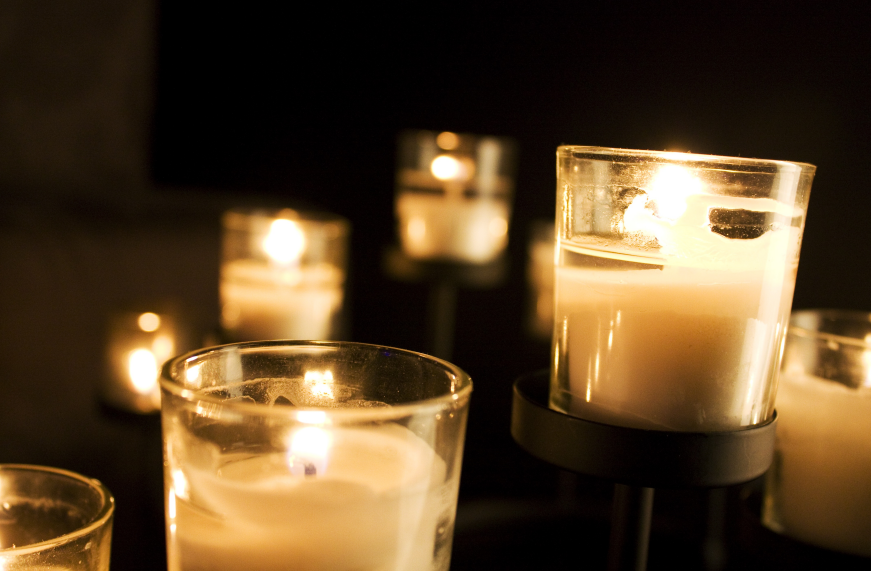 Fear and despair are familiar emotions for many. You may have felt these emotions at higher levels in the last week. I write to offer encouragement and hope.
Several Northside Drivers gathered at the Temple on Tuesday for an interfaith prayer vigil to remember the dead in the Pittsburgh shootings. The killer violated a sacred space. He walked right into a synagogue, a house of prayer, and killed eleven people. He shouted "All Jews must die!"
One thing I learned from hearing Rabbi Peter Berg who spoke at our vigil was that the motivation for the killer's rage was Jewish support for migrants. Apparently the shooter's social media trail left clues about that. Rabbi Berg said that anti-Semitism used to be about the myth of deicide (where Christians would attack Jews for killing Christ), and then it morphed into the myth of international banking and media control. But with this mass shooting, Rabbi Berg said that the motivation was an attack on the entire Jewish ethical system which supports the alien, the foreigner, the "stranger" among us.
That stopped me in my tracks. What is it about showing compassion for the stranger that is so threatening to people? Is it the fear that they will be displaced? That they will lose their place in society? As one participant at our faith leader table said this Tuesday, the causes are multi-factorial, but ultimately...unknowable. In other words, none of us can fully comprehend how a person can be so driven by anger and madness to do such a heinous act.
At times like this, I shake my head and say "the world is broken."
I know that many of you feel despair. I know that many of you feel, at times, hopeless. I have felt this at times, too. All people do.
Christian faith teaches us to never be hopeless. We can take great hope in the words of 1 Peter 1:3...
By his great mercy he has given us a new birth into a living hope through the resurrection of Jesus Christ from the dead.
To have a "living hope" is to not succumb to despair. To have a "living hope" is to reach out in compassion to our neighbors this week. I'd suggest attending Shabbat service at Ahavath Achim or another synagogue this weekend. Send their congregation a simple note: we love you...we stand with you.
Fear tells us that God is not around. Fear tells us that God is nowhere to be found. Despair tells us that nothing matters anymore. Despair tells us that our little efforts don't make a difference.
But we do make a difference. We have a living hope. It is always being challenged for renewal and increased vibrancy. And it always grows in compassionate contact with our neighbor.
Let's keep connecting with each other about how we renew our sources of hope.
Each interfaith relationship I nourish brings me hope that the world does not have to be the way we often experience it to be. Each time I share communion and fellowship with you, I am nourished by deep faith. My Christian faith, when fed by the living hope through the resurrection of Jesus Christ leads me towards loving relationship, not away from it. And that is a hope worth living for.