Through the Children's and Youth Ministry at Northside Drive, each child and youth is given a place to learn, play, and grow to be the people that God created them to be. From the earliest age, Church School classes provide a safe place for children while teaching them about God and God's love and care for everyone.
Believing that all human beings are spiritual in nature, we seek to cultivate that innate spirituality through Bible study, fellowship, and worship in ways that encourage and teach children to cherish these spiritual practices and to continue to grow in the knowledge and grace of God in Christ. Regular fellowship builds a strong community among our children, uniting them despite age ranges and different school districts.
We take seriously the responsibility of caring for your children, and our volunteers and childcare workers all undergo screening and compliance with our Childcare Protection Policy.
Church School Class Options for Children
The Infant and Toddler Room (ages 0-2, Room 100):
The Infant and Toddler Room is designed for newborns to crawling babies to explore, play, sing songs, and learn what it is like to go to church in a safe and caring environment. The Nursery is an inviting atmosphere where toddlers can learn and play among experienced childcare workers. We provide a comforting space for children while teaching them about God's love.
Kinder Class (ages 3, 4, & 5 years old. Room 100):
Our Sunday school class for our younger children is offered in our Nursery, located in the PreK Room. Children in this class participate in crafts, Bible stories, songs, videos, and interactive lessons with teachers and peers to learn about God's love and holy Scripture.
Middler's Class (1st-3rd grade, Room 204):
Our Sunday school class for our children in 1st-3rd grades offer craft time, as well as a Scripture story and study time. In this class, our children begin to deepen their faith in God, to build their relationship with Jesus Christ, to widen their understanding of Scripture, and grow their relationship with their peers through fun and fellowship.
Bereans Class (4th-7th grade, Room 200):
So named for the Grecian converts to Christianity described in the Acts of the Apostles, the Bereans were those who "received the message with great eagerness and examined the Scriptures every day to see if what Paul said was true." In this class,
pre-teen aged youth are given a place to delve into their faith and to grow by exploring Scripture and discussing with their peers and teachers. Bereans participate in Bible Drills each Sunday to have fun while building their familiarity with the Bible. Bereans also learn and grow their personal Christian faith each week through their own, unique curriculum: A Baptist Catechism, written by NDBC Associate Pastor, Rev. Daniel Headrick. Click here to view a sample of the curriculum.
During Worship at Northside Drive Baptist Church, a staffed nursery is provided to offer love and care for all children 3 and under. All Nursery rooms are always staffed with two trained staff members , who have also passed background checks. The NDBC Nursery is located on the ground level of our building, and is directly on your right, as you enter the church through the porte cochère entrance.

With each church season, our Kids Ministry puts on special events for families & children, each with its own special focus: mission, worship, fellowship & fun!

Take a look at some of the fun events we put on every year:
Family Mission Luncheons, benefitting our Missions Partners, like BCM (Buckhead Christian Ministry):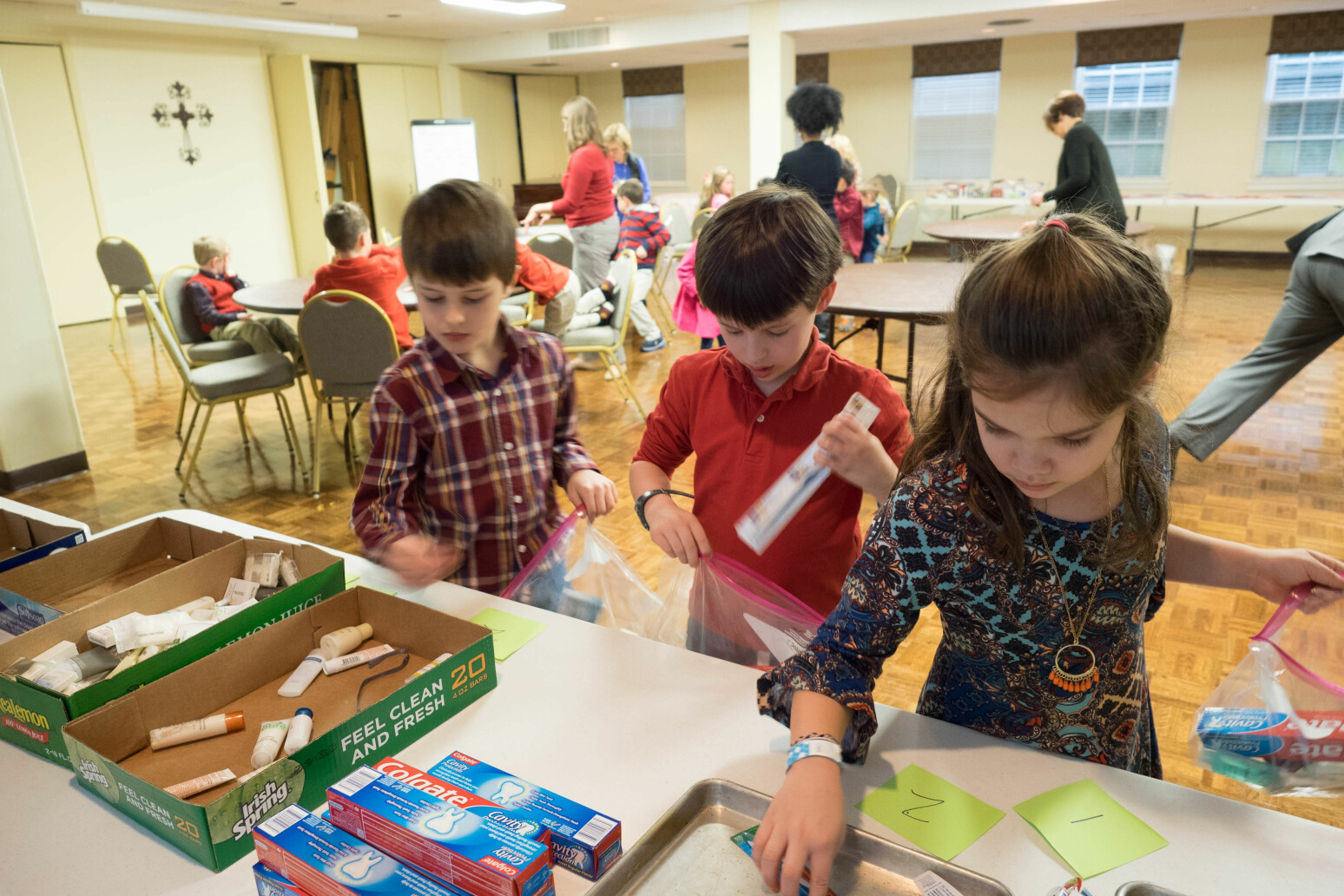 NDBC Annual Christmas Cookie Decorating Luncheon for Homebound members: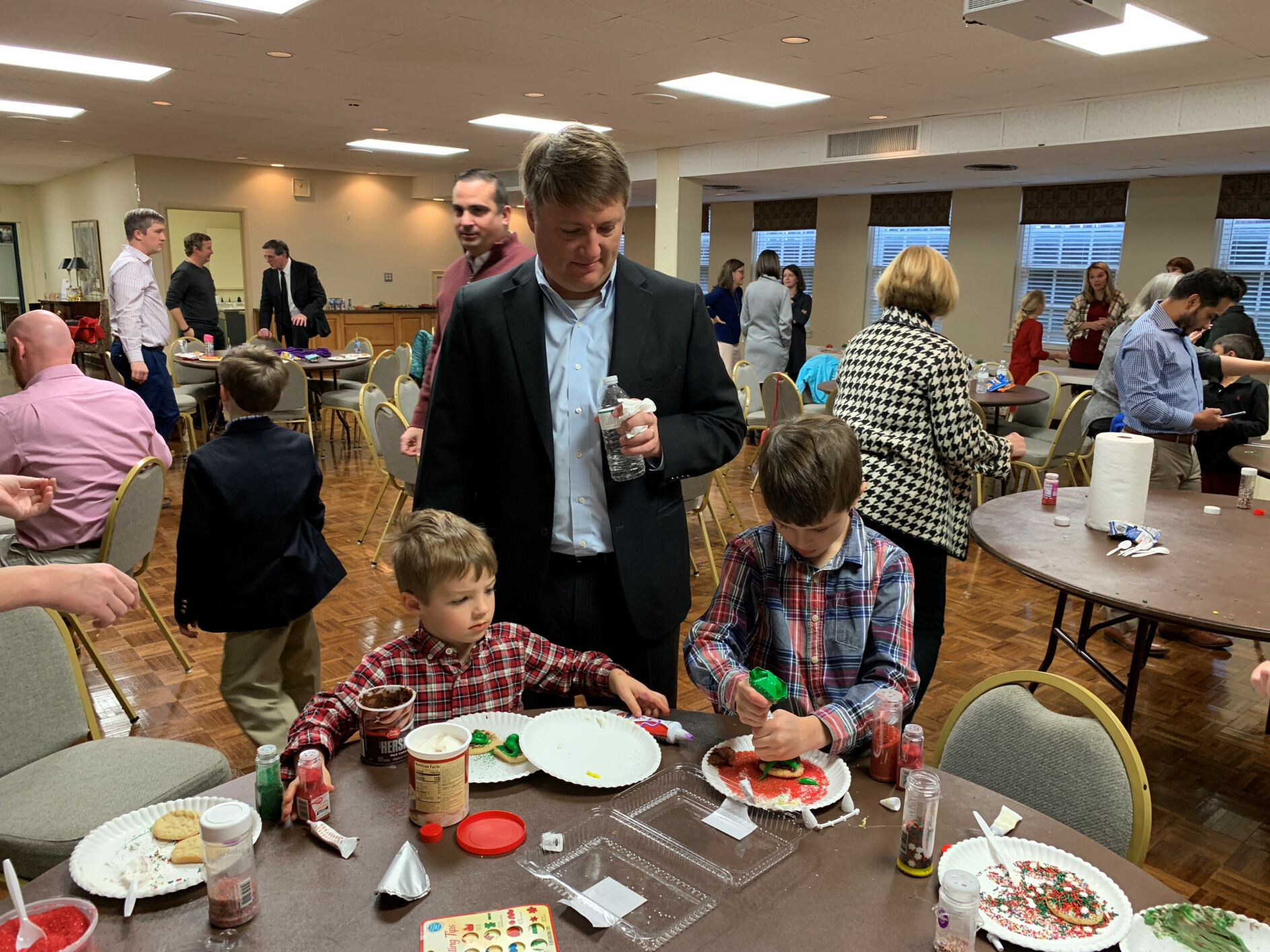 NDBC Trunk or Treat: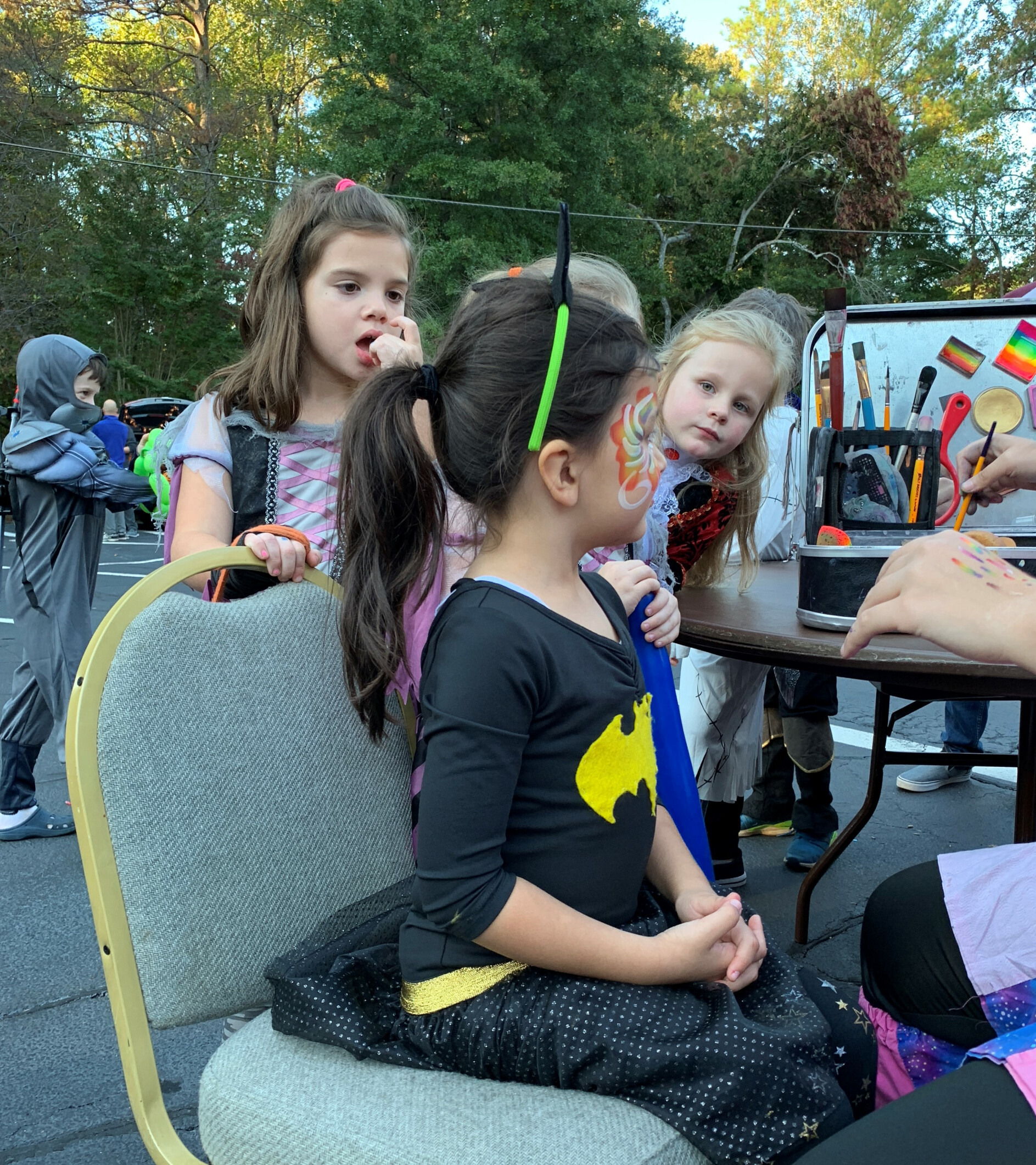 Christmas Eve Family Vespers Worship Service: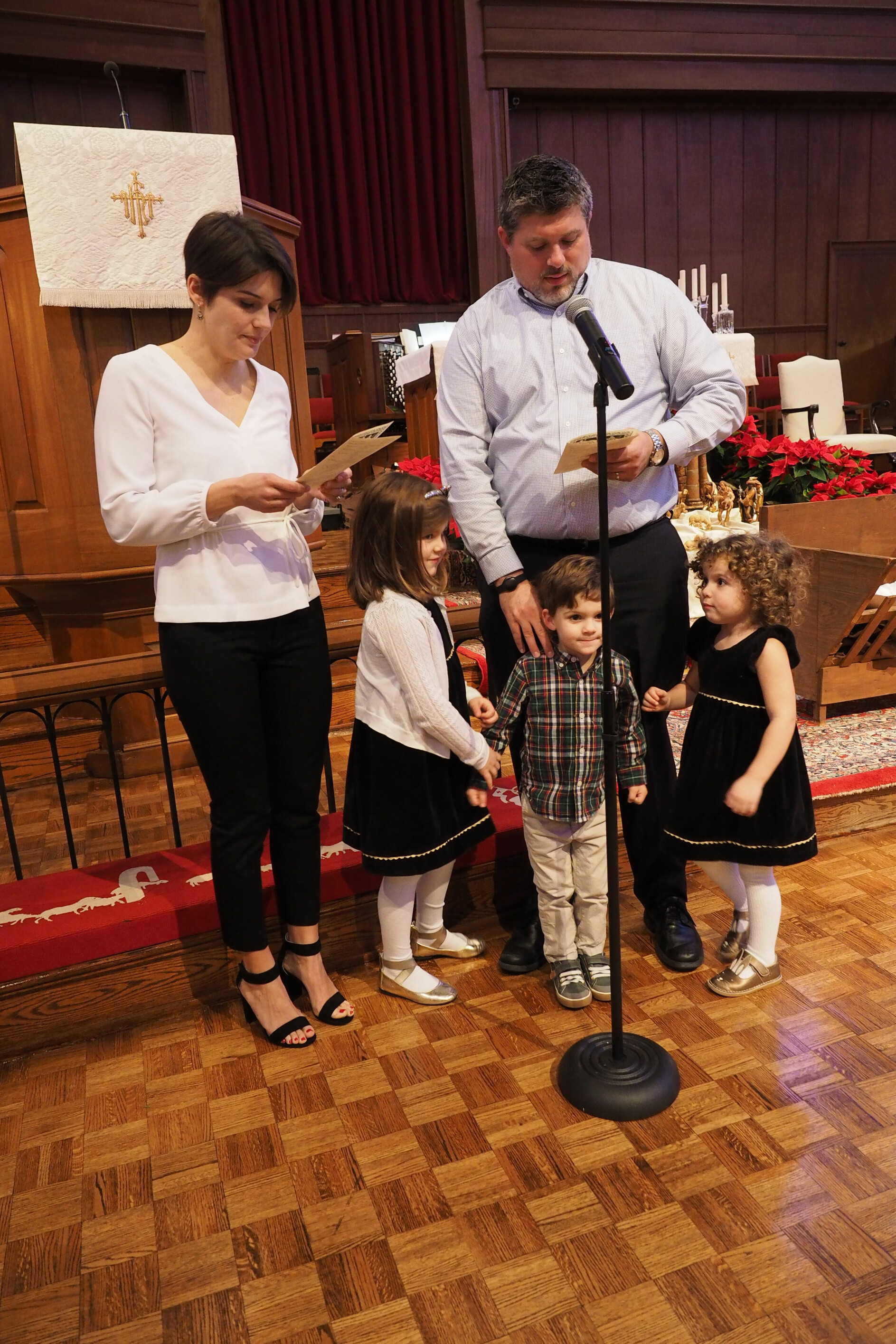 Fat Tuesday Family Luncheon & Ash Wednesday Worship: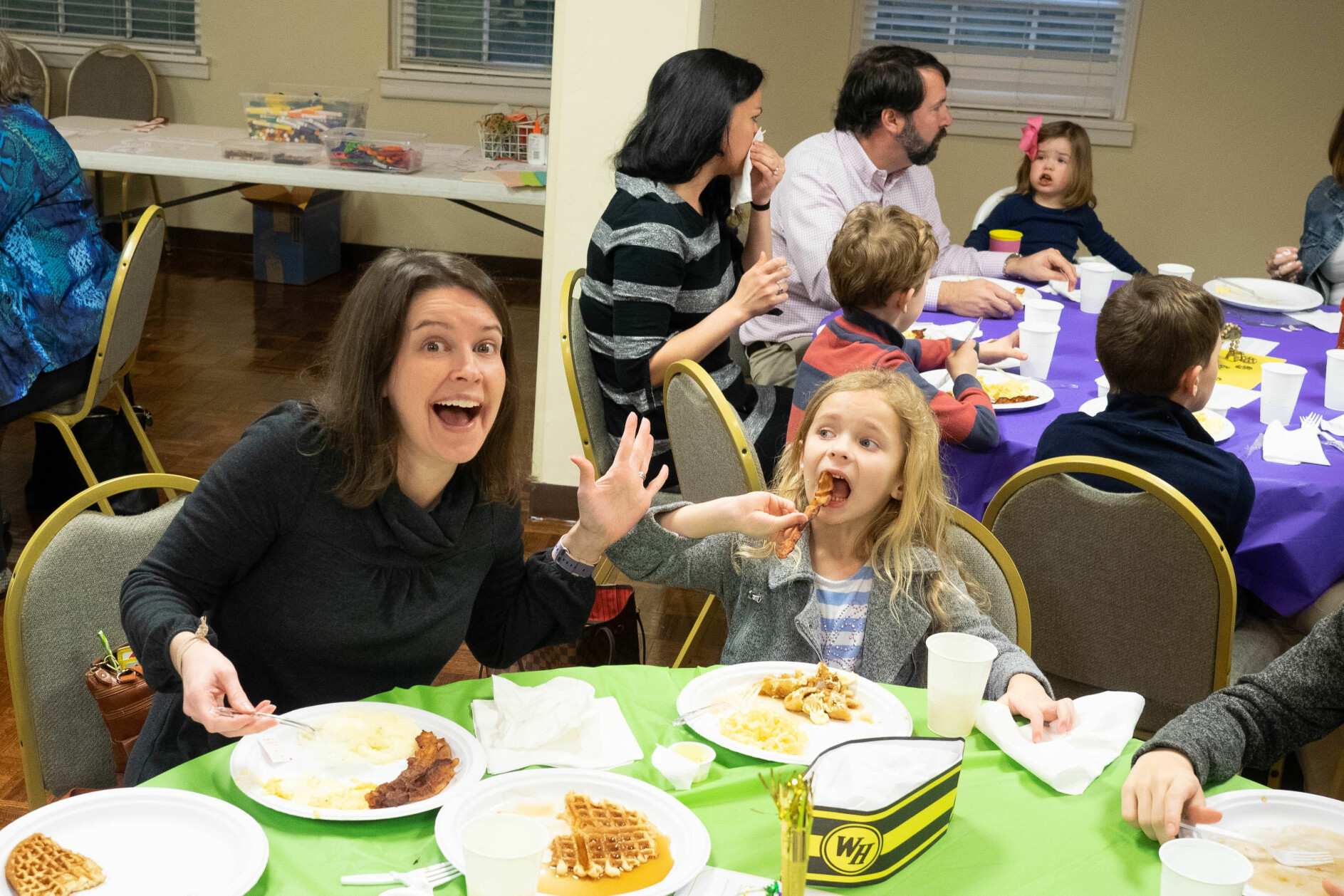 NDBC Annual Easter Sunday Egg Hunt: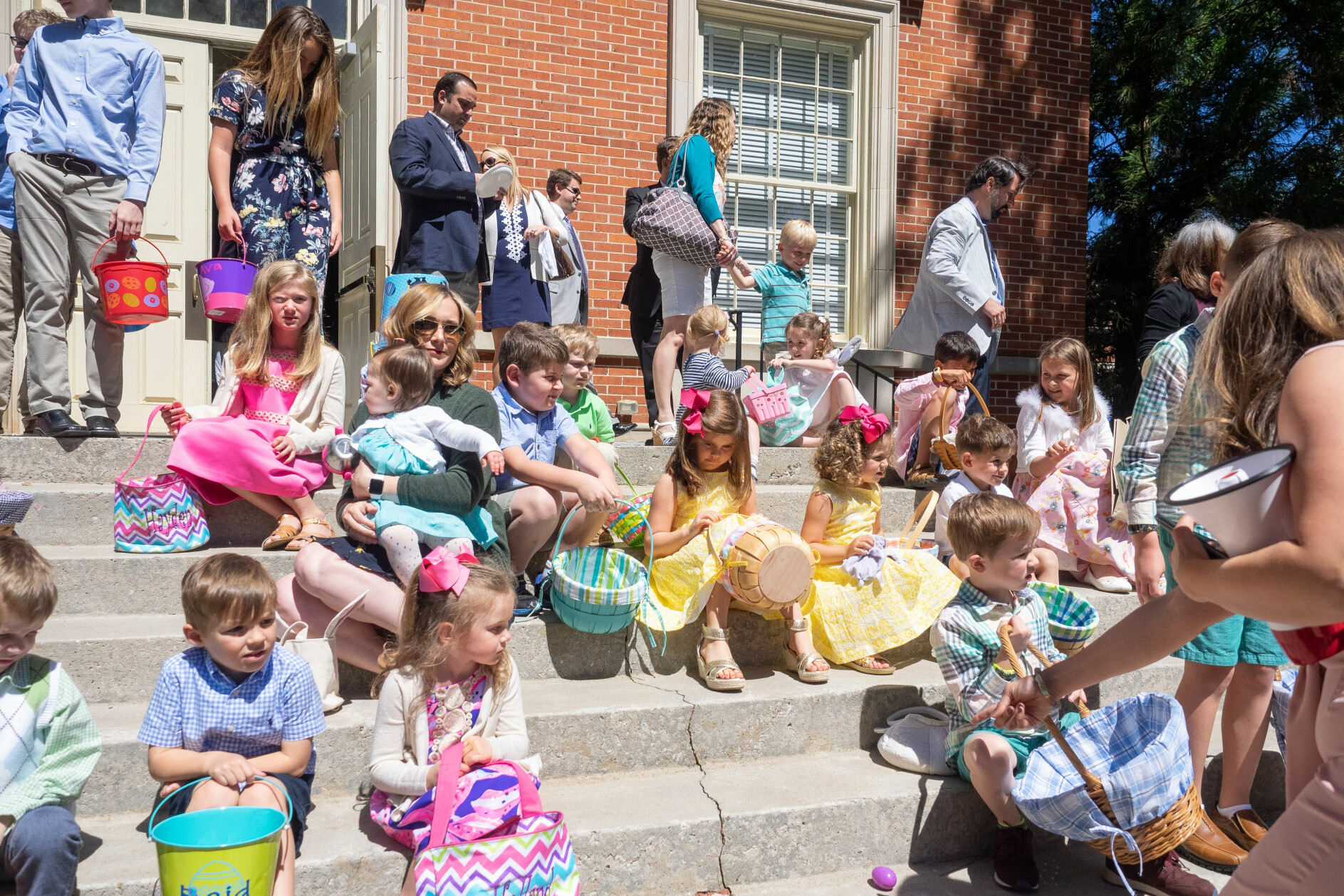 Youth Lock-In & Fellowship Events-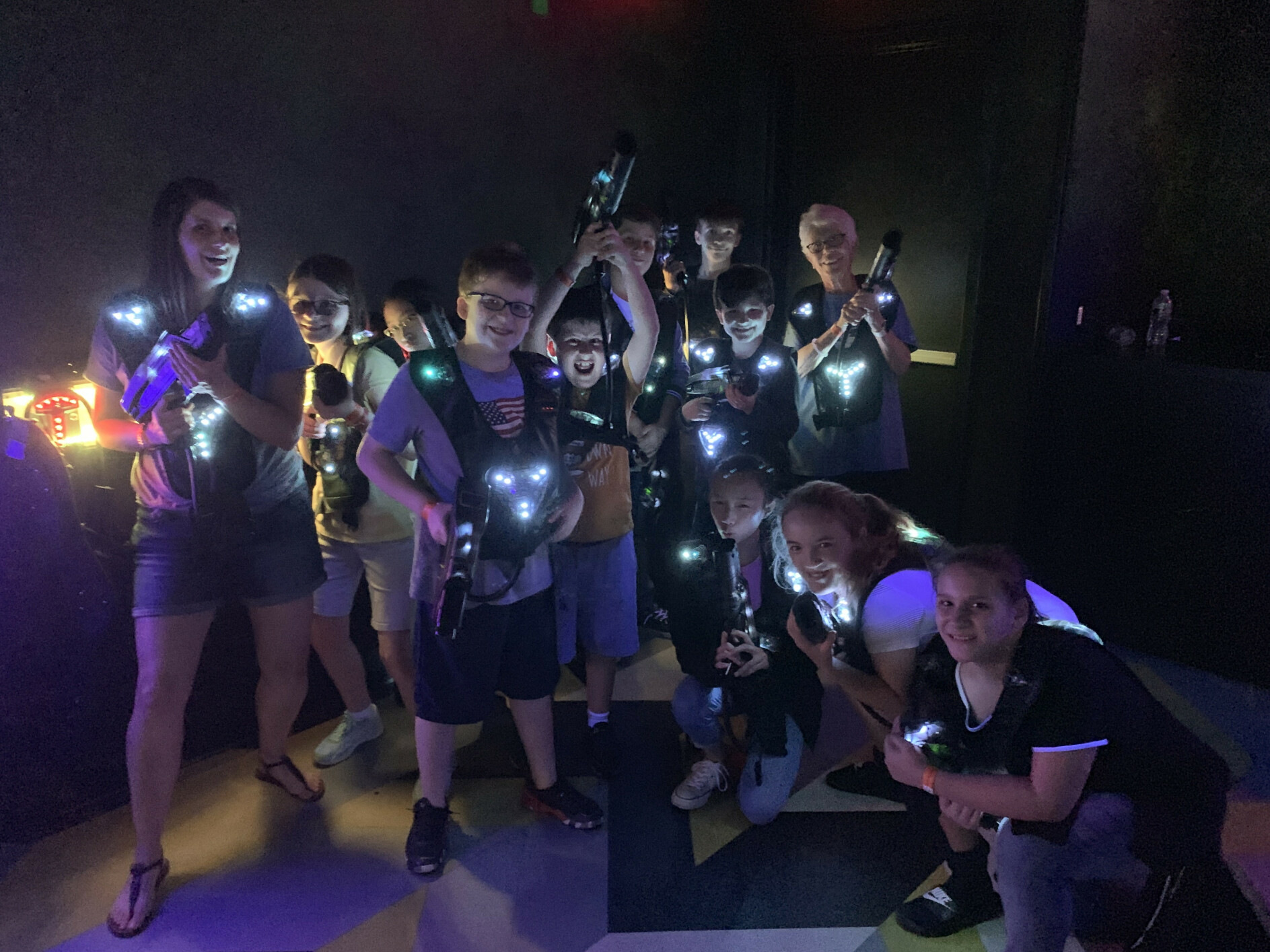 NDBC Spring Fling & Kickball game: An Annual, Intergenerational Fellowship event-