Pride Parade Atlanta | Overwhelmed by love.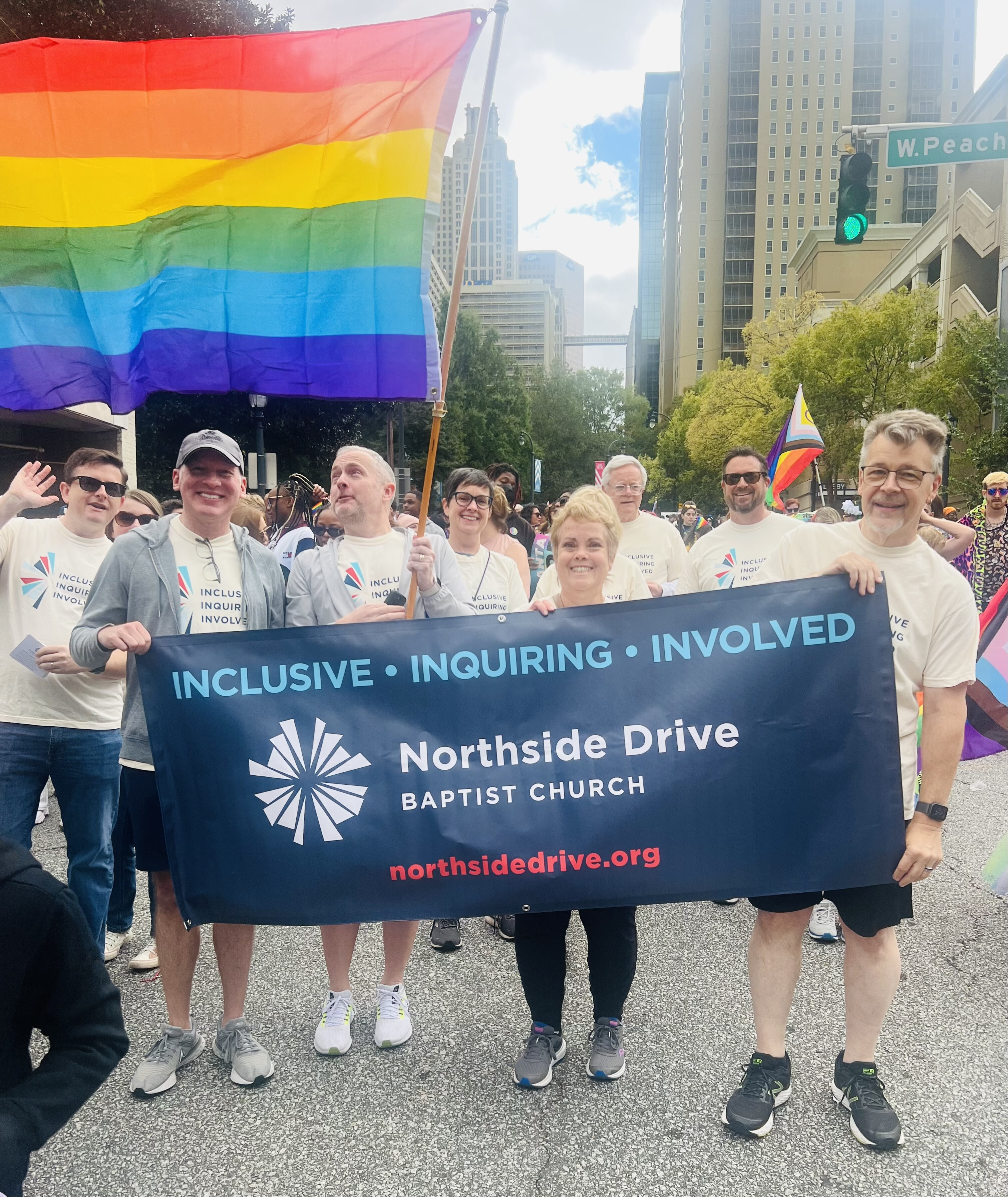 Overwhelmed by love. That was the lasting impression I had from the Atlanta Pride Parade last weekend. The premise of a Pride Parade, of course, is 'you are loved no matter who you are.' The celebration that we witnessed was a celebration of life- a celebration that we are all different (have you seen how many pride flags there are?) but each one of us loved and valued because we are human. What a beautiful truth to celebrate!
There were about a dozen of us from Northside Drive. We carried our church banner and wore our church shirts. We walked and waved. We handed out cards with 'Pride Blessings' and details about our church. And we received enthusiastic waves back from the crowd (I guess it could have been for the puppets behind us- from the Center for Puppetry Arts- but I'm pretty sure it was for us), and we received several spontaneous hugs from the crowd. My interpretation is that people were so glad to see a church (a Baptist church, no less) joining in the celebration of life. Perhaps for many people it was a moment of congruence- because walking in a Pride Parade is exactly where churches should be. It made me very glad that we were there.